Any fellow 30 Rock fans out there?  
Speaking of deal-breakers, I have just abandoned another book without finishing it.  
I can't describe to you the emotional turmoil I feel when I abandon a book.  I am a project-finisher--I gain the most pleasure from the "ending" process of a project.  As a result, I will stay up all night with a good book just to have the pleasure of finishing the dang thing.  So when I have invested time and energy into reading a book and I decide it's not worth finishing...SUCH a disappointment.  
Here are a few of my deal-breakers over the past several years:
1. Most recently: "
Netherland
" :  It was hailed as a modern "Great Gatsby" and received many wonderful reviews.  I found it to be aimless and all about cricket (the sport).  Yawn.  (It does make it worse when a book is so highly reviewed/recommended--it makes me feel like something is wrong with me for not liking the book!)
2. "
Searching for God Knows What
" : Yeah, I kind of got the feeling he was searching for God knows what for the content of his book, because I certainly didn't get it.  This book was part of a phenomena that that involves loving the first book you read from an author and feeling like the others don't measure up.  (Loved "Blue Like Jazz")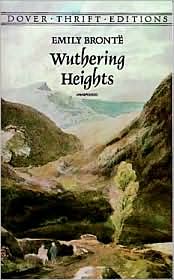 3. "
Wuthering Heights
" : I kept this in my car to read when waiting on Memphis trains.  (That time adds up, people!)  Yeah, it is not a "waiting for trains" kind of book.  What the heck is this book about?  I finally thought, "This is not assigned for school.  No one is making me read this.  Why bother?"  (Another disappointment, as I would love to be a smart person who loves classics.)
4. "
Angels & Demons
" : Wait, I just read "The DaVinci Code"--why am I trying to read it again?  I chalk this up to the "first book phenomenon" but Nick read it after "Davinci Code" and liked it even better, so who knows?  I will also recognize at this point that a huge factor in a person & book
 relationship is the timing...timing is everything.  Even a thriller can be boring if you are too busy to read it.
5. "
A Tale of Two Cities
" : Ok, I know...take me out for my public flogging.  I know so many people who absolutely love this book and tell me I would love it too (my husband included).  Perhaps this is one of those things where we were "meant to be together" but I was distracted in grad school and then it was "too intellectual" for beach reading and then I just felt burned by the whole relationship so I figured "why bother trying?"  
Tell me your deal-breaker books, friends--and please include the embarrassing ones that everyone will respond to with "WHY didn't you finish that book?  You are insane!"  Any tips on returning to or getting through a book you've been stuck with?